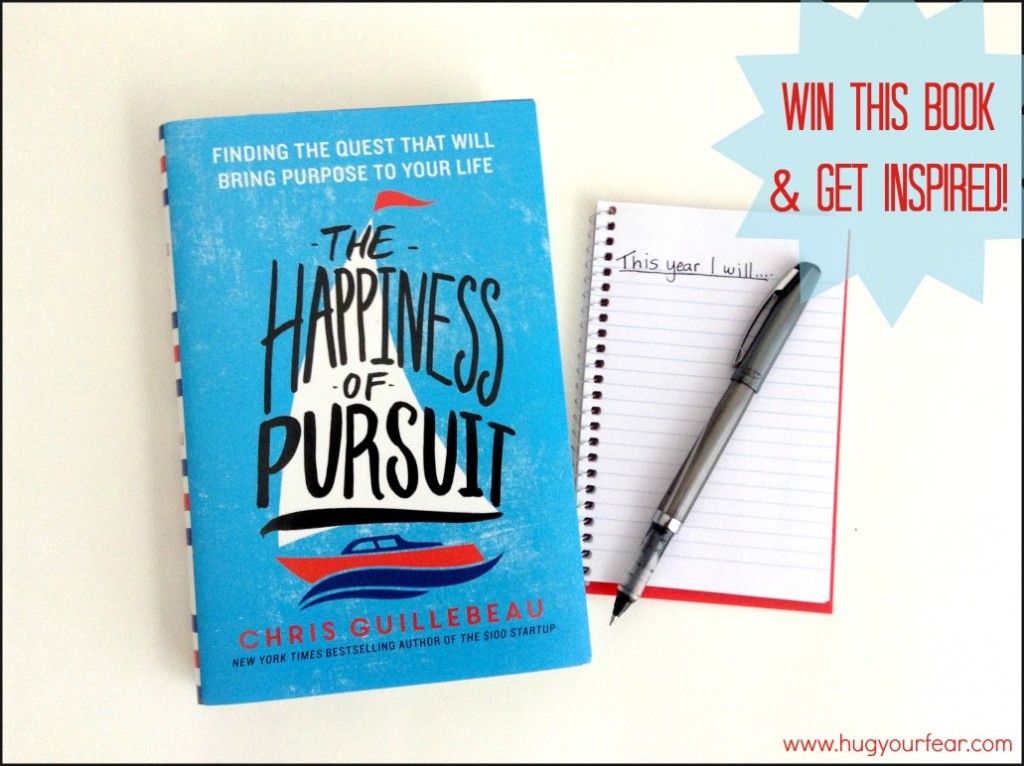 If you've been coming to visit for a while, you know I love a good interview with someone who has found a way to do something amazing despite feeling afraid. If you're brand new to the site, Welcome! You picked a great day to stop by.
There is something about seeing a real live example that can take you from "I want to do that, but…." to "If they can do it, maybe I can too!" Well today I have 13 mini interviews with 13 amazing people and a fun giveaway.
Just a little background before we get started.
On September 9th, Chris Guillebeau (one of my introvert idols) released his third book, The Happiness of Pursuit. The book is part "how to" and part "how I did it" all about the act of pursuing quests (basically adventurous goals with a set beginning and end. For example, the quest that began it all for Chris was visiting every country in the world by the time he turned 35).
After going to this year's World Domination Summit, I got the chance to read the book (which features over 50 other quest stories!) and before I could put it down I got an idea for how I could share the awesomeness of this book with you. In a mini quest of my own, I asked 19 of the people featured in the book, including Chris G., to answer the following question:
How did you manage and move through fear when it showed up during your quest?
As my intro gave away, I got 13 super helpful answers. While you're reading them, consider taking part in this week's giveaway. I will be giving away one copy of The Happiness of Pursuit, signed by Chris Guillebeau. All you have to do is leave a comment below. One comment and one entry per person. Maybe share what quest you'd like to take, or a quest you've taken, or what one of these brave quest takers said about fear that caught your eye.
That's it. Easy peasy. You have until Tuesday, September 23 at 12am EST to leave a comment. I will randomly select a winner and announce it on this post and on my Facebook page on Wednesday, September 24.
The contest is over! Thanks for commenting everyone. The winner of the signed copy of The Happiness of Pursuit is:
Elizabeth Copeland
Congratulations, Elizabeth!
Now to the answers:
Brave Quest Taker: Chris Guillebeau
Quest Taken: Visit every country in the world by the age of 35
Answer: Whether it was fear or insecurity or anxiety, one or more of these emotions was a constant companion on my journey to every country in the world. Yet —and this is critical—I can honestly say that I didn't allow these emotions to dictate my decisions. They never completely went away, but I was determined to negate their impact on my life. I decided that I'd pursue my adventure no matter what happened… and I'm so glad I did.
Brave Quest Taker: Nate Damm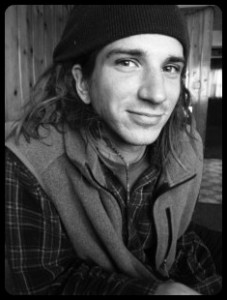 Quest Taken: Walk across the United States
Answer: Since I was walking everywhere, the solution to most of the fear I encountered on my walk across the U.S. was to just keep stepping along — to put one foot in front of the other. Sounds simple, I know, but it worked. I could either stop or keep going, and those were my only choices. As long as I just kept going no matter what, even when it was extremely hard, I knew that I could overcome anything in my way. I put a lot of faith into that process. I trusted that it would take me where I wanted to go and get me through the times when I was nervous, unsure, and scared. It ended up working perfectly.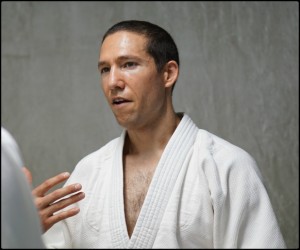 Brave Quest Taker: Izzy Arkin
Quest Taken: Move to Japan to become a ninja
Answer: We often assume that fear is a bad thing. But really, fear at its core, is merely a source of energy flowing through the body. When I look at fear like a source of energy, I don't have a need to hide from it. Rather, I sit in my fear, I ask myself questions: 'What scares me about this?' 'Why do I feel this?' and most often I discover I am afraid because it matters to the evolution of my soul. And then from there, I feel compelled and inspired to go for it. I think one other piece is that I know that even if I mess up, everything is still gonna be okay. I mean, shit… I'm alive. I'm breathing. Life is good. I don't need anything. And paradoxically, as I let go of needing, the doors of opportunity are so much easier to step into.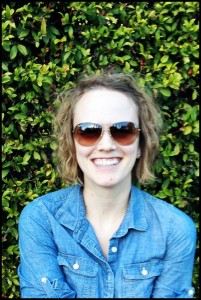 Brave Quest Taker: Elise Blaha Cripe
Quest Taken: Structured "serial-crafting" projects
Answer: Whenever I feel fear on a quest or when I'm trying something new (like speaking at WDS!) I ask myself "what's the WORST that can happen?" Usually the answer, "this project will fail." or "no one will buy this." or "everyone will laugh at me." is scary, but it's far from the end of the world. I'll still be me. I'll still have my health and family. I'll still be able to try again. Recognizing that gives me perspective and helps combat fear.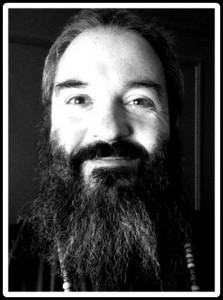 Brave Quest Taker: Travis Eneix
Quest Taken: Keep a daily food journal and practice tai chi daily for 1,000 days 
Answer: I would love to say something about my experience. Yes, there was fear during my 1,000 day vow. So far I have taken three of those vows. The first was for Tai Chi and food journaling. The second was for meditation. The third (which I am in the middle of) is writing every day.
The fear in these vows comes in several forms for me. There is the fear of failure. There is the fear of not being able to push through. There is the fear of some accident, or illness taking me out for a day and having to start over. There is the fear of letting people down. There is the fear of not being able to start over if I should fail. There is the fear of not getting the results I hope for.
The solution to most of these fears (except the last one, which I'll get to in a moment) seems to always be the same thing for me: communication of the vow with friends and family. Plenty of communication. In all cases, the love & support I feel from those who love me gets me through.
In regards to the fear of not getting results; I saw through that one fairly early. The result of taking a 1,000 day vow is the vow itself. Benefits and accomplishments will undoubtedly come along, but they are beside the point. Doing the vow, day in and day out, is all the result you will ever need.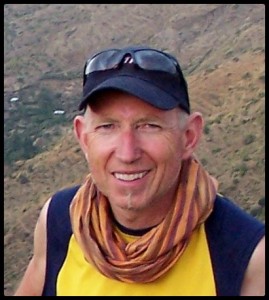 Brave Quest Taker: Martin Parnell
Quest Taken: Run 250 marathons in one year
Answer: When I get to a point that I'm overwhelmed and there's a knot in the pit of my stomach I think "What is the worst that can happen?" Usually it's not the end of the world and I just push on. That's all you can really do.
As a side note, Martin wanted me to mention that he's about to embark upon his 10th and final quest: attempting to set 10 Guinness World Records in 26 days at 10 different Canadian universities! Check out the video here.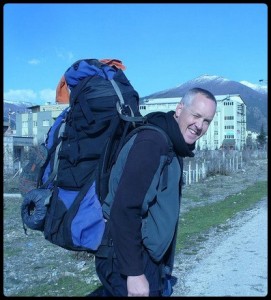 Brave Quest Taker: Matt Krause
Quest Taken: Walk across Turkey
Answer: Fear is usually something you feel before a task, not during a task. During a task, fear tends to subside because your focus tends to turn to executing the task itself. My advice for getting over fear is to pick hard tasks and stay so busy doing them that you have very little time to be afraid.
Fear is a natural human emotion, and if you try to make it go away, you will almost always fail, and you will waste a lot of time and energy doing so. When Fear appears at the door (mine usually takes a physical shape, and it looks a lot like the Grim Reaper without the scythe), invite it in, tell it you are busy, and invite it to sit down and tell it you will be with it in a second, as soon as you finish this. "This," of course, is whatever fear-inducing activity you are engaging in (writing a book, jumping out of an airplane, walking across Turkey, whatever). When you finish and look up to give Fear the attention it wants, your task will be done, and Fear will probably have gotten bored and left.
Never try to conquer fear. Fear is a normal human emotion, and if you fight it you will always, always lose. "Hello Fear, welcome, have a seat, I'll be with you as soon as I finish this." Fear is not a symptom of the Resistance, it IS the Resistance. You will never, ever beat it. (you probably recognize the Steven Pressfield reference — The War of Art)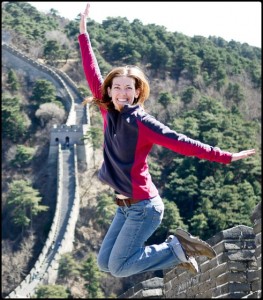 Brave Quest Taker: Shannon O'Donnell
Quest Taken: Travel throughout Southeast Asia
Answer: In the moments I felt paralyzed by the enormity of journeying solo around the world, I asked myself to shift the fears into perspective and assess which were informed fears—fears based on a situational truth to keep me from physical harm—and which instead masked fears of change or fears of challenging the status quo. Personal growth comes not by doing outright risky things, but by confronting the small fears that are boxing us in and not allowing us to live the life we want.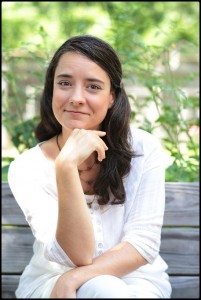 Brave Quest Taker: Sasha Martin
Quest Taken: Cook a meal from every country in the world
Answer: I'm not sure I knew what I was getting into! Cooking and eating a meal from every country in the world is a tremendous undertaking. I once compared my Global Table Adventure to a three-hour drive to my in-laws. Each country worked out to be less than one minute of the drive. So, even after 3 months of hard work, I was only 12 minutes into the drive. It was overwhelming and if I'd kept thinking that way, I would have soon been discouraged. Whenever the scale of the project overwhelmed me, I'd narrow my focus to one question: "what country am I cooking this week?" And suddenly I had an appetite again. The truth is – a quest can only be accomplished one step at a time. For me, cooking the world was accomplished one country per week. A weekly goal, like this, is measurable and attainable – a small thing, really.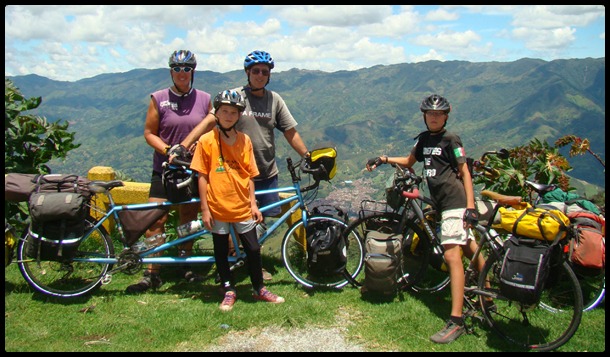 Brave Quest Taker: Nancy Vogel & Family
Quest Taken: Bicycle from Alaska to Patagonia with their twin 10-year old sons
Answer: Truthfully, there were only a few times during our travels when I was scared and, at that point, you have no choice but to just go. For example, in northern British Columbia I came face-to-face with a bear. I stood there a few feet from the bear for a full minute, and things only escalated from there when he started chasing my son down the road.
So what do you do? You react. You make the best decision you know how to make and you just do it. That's the easy part.
It's after the fact that you start to second-guess yourself. That's when the what-ifs settle in and you start to doubt why you ever thought this was a good idea in the first place. And that's when you go back to your why.
The reality is that the vast majority of things we fear never materialize at all. The danger points are rarely predicted and spring up when you least expect them. Yes, they happen, but rarely.
Does that mean we should call it off? Because we faced a bear once during our entire 17,285 miles on the road, should we call off the journey? When you put it in that perspective, you realize it would be silly to call it off for that. Realize that we are all in a certain amount of danger all the time – even at home – and carry on. We don't give up on life at home because something bad happens, so why should we give up on our dream?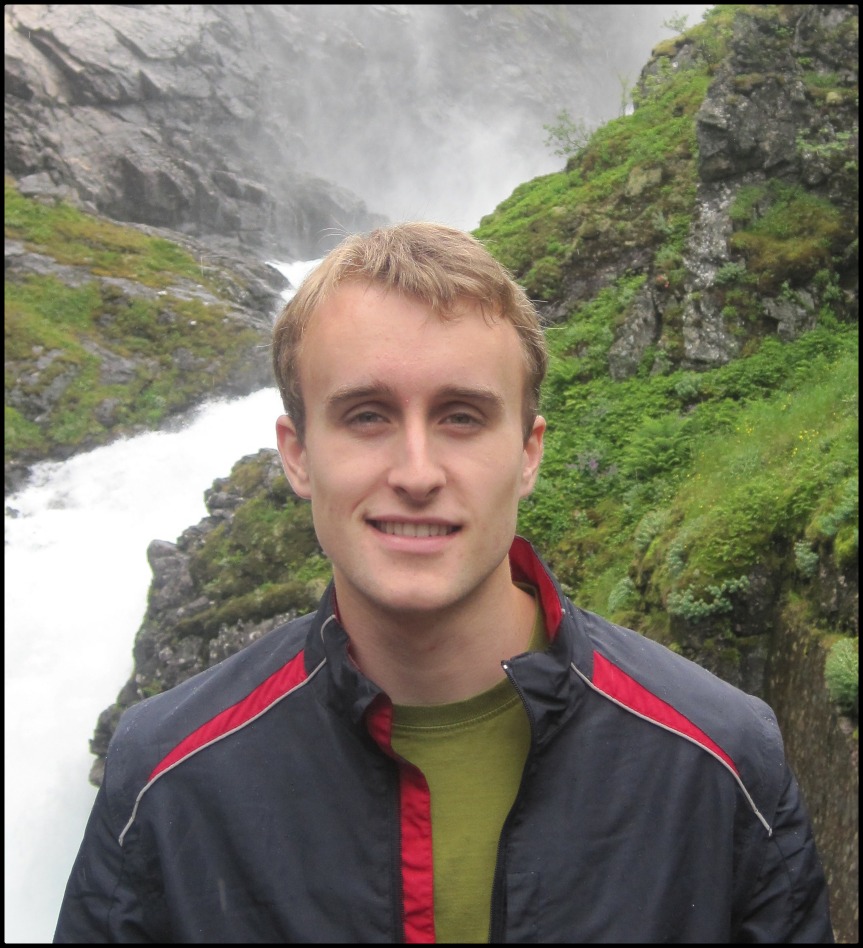 Brave Quest Taker: Scott Young
Quest Taken: Complete the 4-year MIT computer science curriculum in 1 year
Answer: I focused on process. I think a lot of fear comes from the unknown–not being sure whether you'll succeed or fail, or if things outside your control will align in a way you need them to. Instead, focus on the daily habits and systems you're using as a way of reasserting your control and managing fear.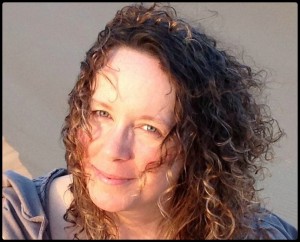 Brave Quest Taker: Sandi Wheaton
Quest Taken: Travel and photograph America's Route 66
Answer: For me, it all came down to simply remembering the alternative. I had done the same thing for so many years (fulltime jobs, working for someone else), and for years I had yearned for a different lifestyle – one that was more self directed and involved travel. I just kept telling myself that this was my last chance: if I didn't do it now, it wasn't going to happen. At least if I failed, I would have tried. I couldn't stand the notion of looking back on my life knowing that I was a chicken shit and didn't take a chance to create the life I wanted, when I had the chance!
Once I was on the road, it wasn't that difficult. It seems that so much comes back to just making the initial decision to do something. Once you're truly committed to something, that's often the hardest part – the rest is just going through the motions of dealing with the challenges that come up. Sure there were many challenges, but I just dealt with them as they came up. The decision and the commitment was the hardest part.
Brave Quest Taker: Alicia Ostarello
Quest Taken: Go on 50 dates in all 50 states
Answer: One way I managed fear was through a mantra: "No major life decisions til Seattle." My producer said it to me about ten minutes into our trip, when I started crying on our drive to Portland, Oregon, and suggesting we turn around and just go home. She convinced me to get through the next two days, and then make a choice. We hit Seattle, and I was having a great time, so we kept going. Any time after that when I wanted to quit, I told myself to wait two days to see how I felt – and 48 hours later I never wanted to stop.
Another motivating factor was money. We had raised over $20,000 on Kickstarter – and knowing I had that much support made it hard to considering backing down. Anytime I was scared and thought "I can't meet a guy I met on Craigslist" or "Holy moly, my producer's driving freaks me out," I'd remember that we had a ton of backers who believed differently.
When none of that worked, I'd think about something my friend Liz once said to me: "What do you want your biography to say about you?" If someone were to write a book about my life, I'd want to be the person who went on 50 first dates no matter what – not the person who got scared halfway through and felt tired and defeated. Imagining my story, written down and completed, really helped.
So that's that. Are you feeling as inspired as I am after reading those 13 answers? I hope so! Leave a comment to enter the book giveaway to win a signed copy of The Happiness Pursuit. This book is fantastic, and will definitely inspire and teach you how to take a quest and make the most of it. Consider buying the book here if you don't win. I got a free copy and I bought another to share! All book links are affiliate links. There is no extra cost to you, but a small percentage goes to support me and this blog if  you choose to buy any of them. Thank you!
Until next time!
Varonica 🙂