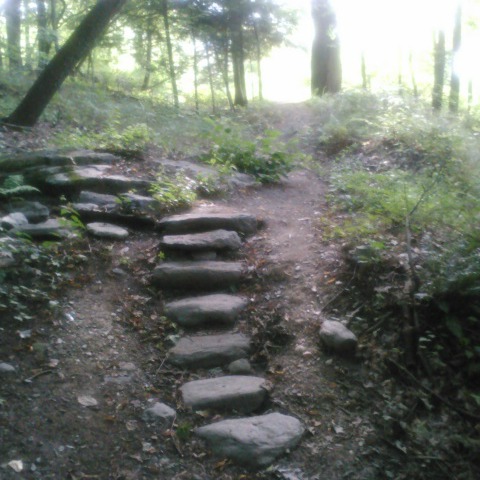 As many of you may have read before, I recently quit my job without another one lined up.
I quit for several reasons, but the main one was that I wasn't happy doing what I was doing and I felt like time was running out for me to get on with it and do something more fitting.
The only problem with this reason is that I didn't (and still don't, really) have a clear vision for what I want to do next.
I was able to secure some part time work that will help stretch my savings, but truth be told it's not work that makes my heart sing any more than my last job didn't.
So here I am. With a bit more time on my hands and a big question mark following me around.
I've jumped into the abyss, a space of formlessness, where I'm not fully sure what's to come.
And while I don't really enjoy not knowing, I'm not nearly as afraid as I would have been a year ago.
Starting this blog, writing about fear hugging every week and interviewing others about fear has taught me more than I realized until now. In a way it's prepared me for this moment.
Yes, I feel some fear about being underemployed and not having a fully defined next step, but I'm in this space anyway.
I took the leap.
I'm taking this risk.
I'm putting into use all that I've been writing and asking about this past year.
I'm feeling the fear and doing it anyway and in that sense I feel very much alive.
I have an irrational, yet comforting belief that I was meant to leap when I did and that I will be a better me for doing so.
I also strongly believe that my example can help encourage others to take big or small leaps of their own, even if they have no idea how things will turn out and especially if they struggle with fear.
So whatever you wish to do, whatever abyss you might be in or be thinking about jumping into, take heart, you can do it.
Life is short. Who knows what tomorrow, a week, a month or a year might bring?
Being unsure about what you want or what might happen does not excuse you from trying.
As I go forth further into this abyss, I predict that some of what I write or how I write will change.
How can it not?
My most sincere hope is that what I share remains helpful and encouraging.
Until next time,
Varonica 🙂