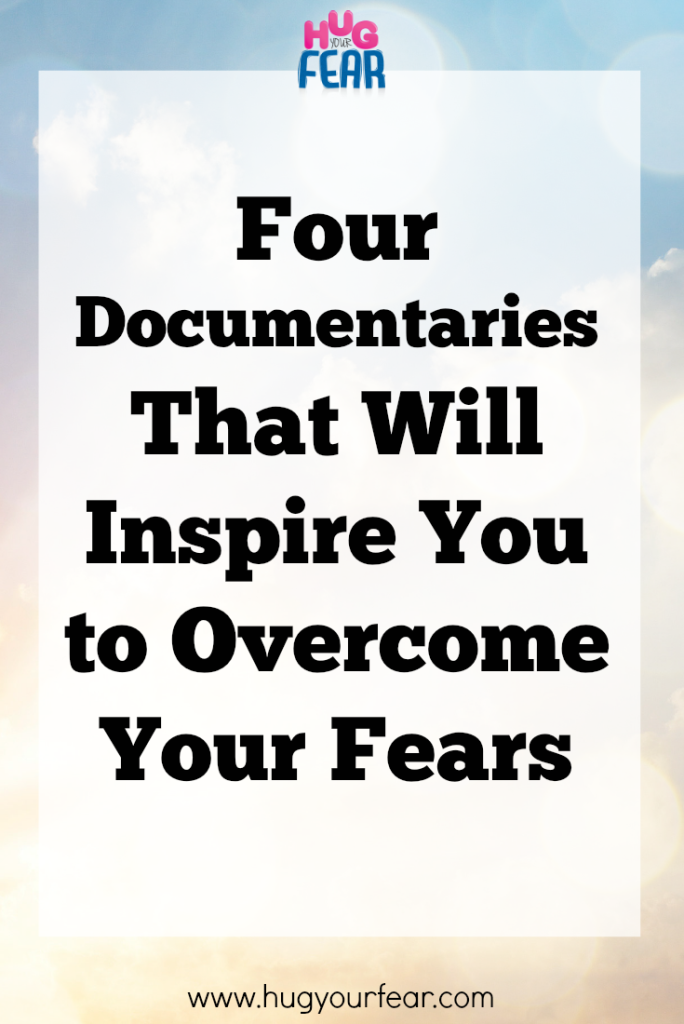 If you spend any time with me, you will likely learn that I love documentaries. I probably watch them more than I watch "regular" movies. I've just always loved learning from real-life stories. In addition to being informative and interesting, I find that many documentaries can inspire you to make changes in your life and the world around you.
This is why I've decided to choose a few documentaries that I hope will help you overcome your fears. Happy watching!
The Ride
This movie focuses on the 40-day bicycle ride that Phil Keoghan, host of The Amazing Race, took across the United States to challenge himself and raise money for the National Multiple Sclerosis Society. Now, I will be honest and say that I do not watch The Amazing Race and had no idea who this man was before watching the documentary. I just found the story intriguing and I'm glad I took the chance. This documentary is funny, inspiring, and a bit emotional at points.
Even though Phil was a dare devil of sorts growing up, he still experienced fear all along the way during this trip. The documentary is a great reminder that if you have a clear mission, accountability, supportive people in your corner and lots of laughter, you can accomplish what you set out to do, especially when times get tough along the way.
Where to find it: Amazon
Cost: Free if you have Prime, As low as $2.99 to rent
This Emotional Life – Episode 2
This documentary is part of a series that PBS put out that focuses on people's emotional health and what gets in the way of their happiness. It's hosted by Professor Daniel Gilbert, author of Stumbling on Happiness.
The second episode, Facing our Fears, is the one that I found most helpful. It also focuses on anger and depression, which are worth watching if those areas interest you, but the part about fear starts 22 minutes and 51 seconds into the video.
They specifically profile the fear of flying, but I really found the techniques they used interesting and think they could be applied to other fears (especially if you struggle with physical fear symptoms). I also like how they include some scientific findings.
Where to find it: Amazon
Cost: Free if you have Prime, $1.99 to purchase
I'm Fine, Thanks
This film follows its filmmakers across the country as they talk to people who found ways to leave behind lives that were not working for ones that better expressed who they were and what they wanted. It's not explicitly about fear, but many of the people profiled speak about their fears and I found it a truly inspirational film to watch if you are considering taking a leap towards a dream. It's also where I found one of my interviewees.
Where to find: http://imfinethanksmovie.com/
Cost: $5
Speak
Speak is a powerful film. It follows 10 contestants as they prepare for and compete in the 2008 Toastmasters World Championship of Public Speaking. It also spends a decent amount of time looking at the fear of public speaking itself which made the film even more interesting.
This film is inspiring, funny and a bit heartbreaking at times, but I ended it feeling very inspired and like I could do anything. The contestants were so engaging and had such interesting stories and you could really see how many of them dealt with their fears to be able to present their stories to a larger audience. If you only have time for one film, watch this one.
Where to find: Amazon
Cost: As low as $3.99 to rent
Those are just a few documentaries that I found helpful and by no means an exhaustive list. Have you seen any of them? Will you watch any of them? Do you know of any that were helpful to you that I haven't listed? Share it all in the comments.
A special thank you to CB for suggesting that I do this post!

If you liked reading this, you might also like:
12 Short Lessons on Overcoming Fear from 12 Courageous People
5 Ways to Make Your Fear Worse & How to Turn it Around